A treatment as individual as you.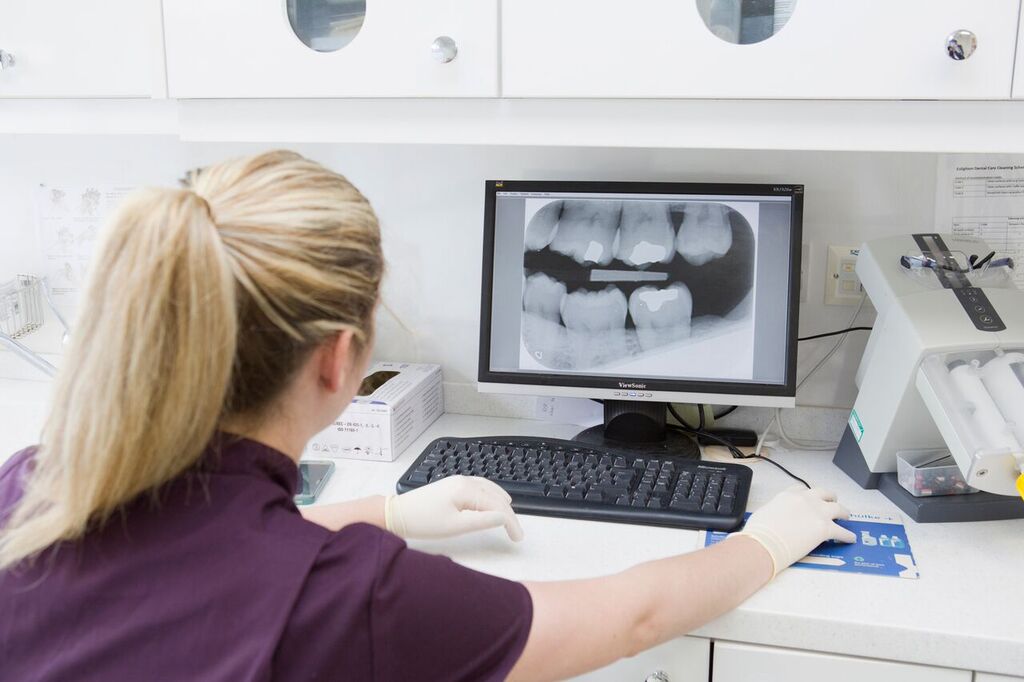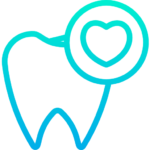 General Dentistry
At Enlighten Dental, general dentistry is the foundation of what we do. Whether you'd like a routine check up, are interested in hygienist services, or need an emergency appointment, we can help read more below.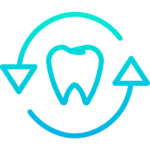 Cosmetic Dentistry
We should all smile more it is good for us. However, if you don't like the colour, shape or perhaps that gap in your teeth or you might think your teeth have gotten shorter due to wear, maybe you don't smile as much as you should.
Dental Hygiene
Teeth cleaning is a simple way of improving your smile, confidence and keeping your teeth at their whitest while also being extremely important for gum health. Regular cleaning with the dentist is important to prevent the onset of gum disease.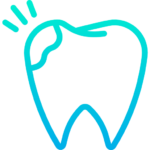 Dental Fillings
Fillings are used by the dentist to prevent pain and further complications in a tooth that has already decayed. There are a various number of materials that can be used to fill a tooth and your dentist can discuss with you the types and costs of which ones are appropriate in each individual case. The most conservative option is always the best.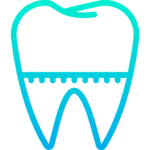 Dental Crowns & Onlays
When fillings are very large or a back tooth has had root treatment it is sometimes necessary to protect the tooth with a stronger restoration than a filling for this we can either provide an onlay, if some walls of the tooth are still intact (which is more conservative than a crown) or a tooth crown to cover the entire remaining tooth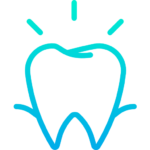 Replace Missing Teeth
Missing teeth can be replaced by: Something that is fixed in your mouth …. dental implants or dental bridges. Or something that you can take out of your mouth like partial dentures.
If all your teeth are missing complete dentures can restore lost tooth and gum. There are lots of options as each situation is unique to that person.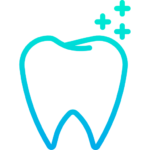 Teeth Whitening
As long as you are 18 years old and your teeth are cavity-free tooth whitening provided by a dentist is safe and will enhance the colour of your teeth at any age. We can give you lots of tips to get the most from your whitening procedure. Tooth whitening gel intake home trays is the best option but if you prefer us to do all the work our hygienist can carry out Zoom whitening in the surgery for you. Contact us to discuss your needs.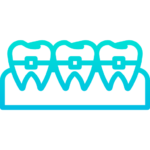 Cosmetic Braces
Cosmetic braces can align your upper and lower front teeth and close spaces in a short period of time without altering your bite. At Enlighten Dental Care we provide cosmetic braces fixed to your teeth called cFast, if you prefer a brace you could remove for a big date or important meeting/speech you need to make, we can provide a removable brace called Inman Aligner or for some cases a clear aligner . We supply free tooth whitening with all cosmetic braces.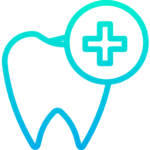 Emergency Treatments
If you are in pain or discomfort with a dental emergency, and looking for an emergency dentist  we can help you.
Dental discomfort is usually derived from another source, so will investigate  the problem and advise you of your treatment options.
We aim to to see you on the same day. We can discuss treatment options available to you. Also offer relieve from pain and discomfort.
Everything you need for your Dental Care
Frequently Asked Questions
How do I book an appointment?
Please ring (028 3026 7484) email (info@enlightendental.co.uk, or call in at the practice, and we will book an appointment convenient for you. We will send you a reminder by text or e mail before your appointment. If you need to cancel or change an appointment please give us as much notice as possible, at least 24 hours.
Why do I need to come to the dentist if I am not in any pain?
The problem is it doesn't necessarily follow that not having any pain, means you don't have any dental problems. Tooth decay and gum disease need to be well advanced before they cause pain. By the time they cause pain treatment becomes more difficult more expensive and time consuming and the outcomes are less predictable. At our check ups we will check your teeth and gums very carefully and advise you of any potential problems. If your teeth and gums are completely healthy, we will give you advice on how to keep them that way. We may also recommend you increase the interval between check-ups to a year or even 2 years if you are spectacularly good!
How do you make sure all your equipment is properly clean and safe?
We adhere to all the latest government regulations advice and guidelines regarding equipment, cross infection and decontamination. All our equipment is properly serviced and maintained and our staff receive regular training to make sure we are completely up to speed. We take your safety and ours very seriously especially during these times!
What do I do if I have a dental emergency and need urgent help?
Please telephone the practice on 02830 267484 as soon as possible. We will do everything we can to help you. The earlier in the day that you ring, the more likely you are to be seen that same day and at a time that suits you best. If the practice is closed and you cannot wait until opening time, please telephone and listen to the answer phone message which will give you instructions on accessing our out of hours emergency service.